With 161 votes in favor, and eight abstentions*, the UN General Assembly adopted a historic resolution on Thursday, declaring access to a clean, healthy and sustainable environment, a universal human right.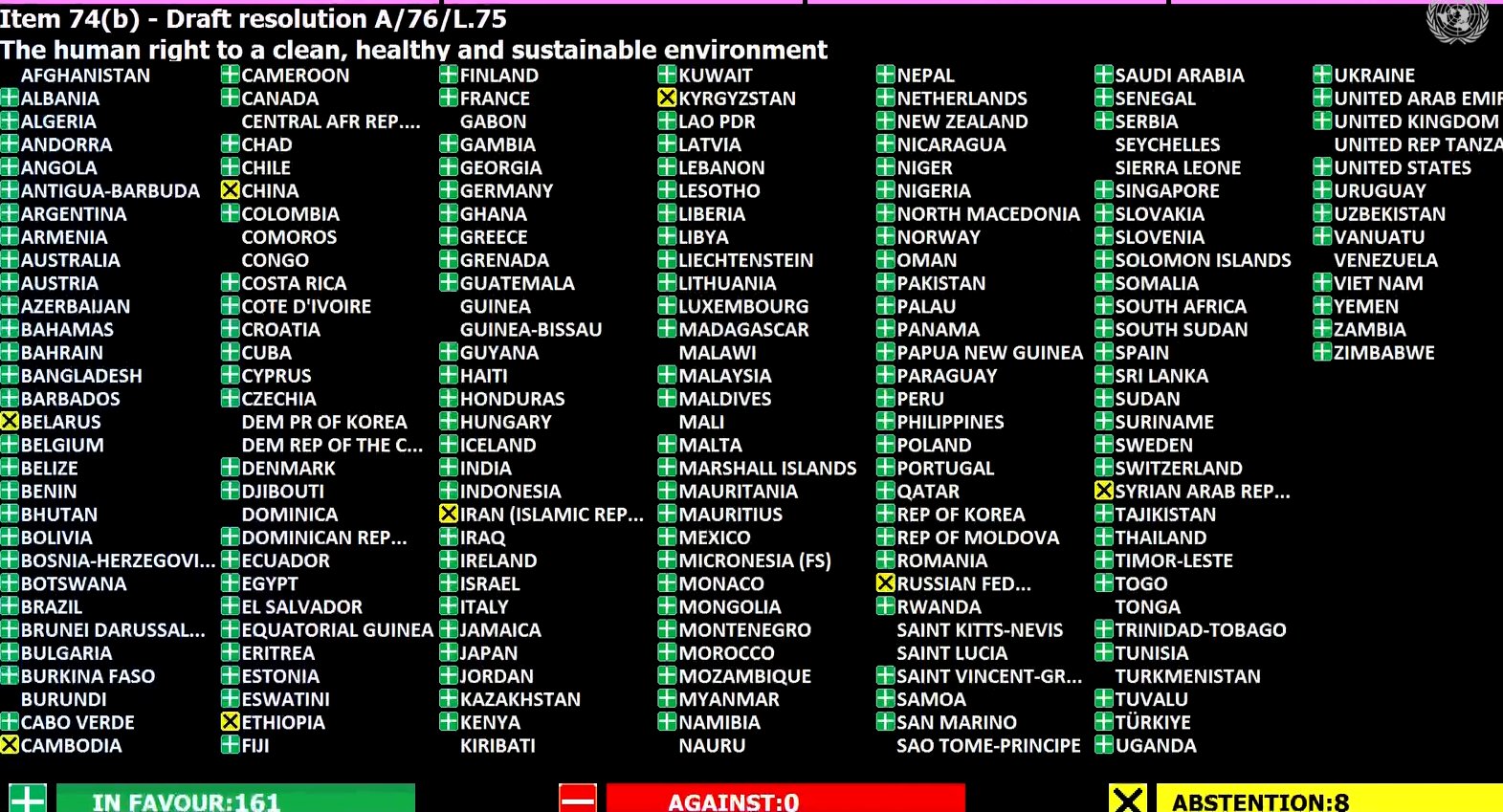 The resolution, based on a similar text adopted last year by the Human Rights Council, calls upon States, international organisations, and business enterprises to scale up efforts to ensure a healthy environment for all. 
The UN Secretary-General, António Guterres, welcomed the 'historic' decision and said the landmark development demonstrates that Member States can come together in the collective fight against the triple planetary crisis of climate change, biodiversity loss and pollution.
"The resolution will help reduce environmental injustices, close protection gaps and empower people, especially those that are in vulnerable situations, including environmental human rights defenders, children, youth, women and indigenous peoples", he said in a statement released by his Spokesperson's Office.