The global crisis caused by COVID-19 poses a significant threat to accomplishing the overarching goal of the  SDGs to "leave no one behind." The disproportionate impact of the pandemic on poor populations living in Low and Middle-Income countries highlights the interdependencies between the SDGs and the need to focus on the  whole development spectrum.
An interactive panel will bring voices and experiences from the field to highlight the challenges they now face to  building peace through more equitable and resilient societies in a post-COVID era. We will hear from individuals  working and living in four of this year's VNR countries (Colombia, Japan, Mexico, and Spain). They will speak  about some of the intersecting challenges they now face in these countries to realizing sustainable development  for all. Additionally, panelists will point to best practices and hope for the way forward.
Register to the event here.
(Interpretation in English, French, and Spanish)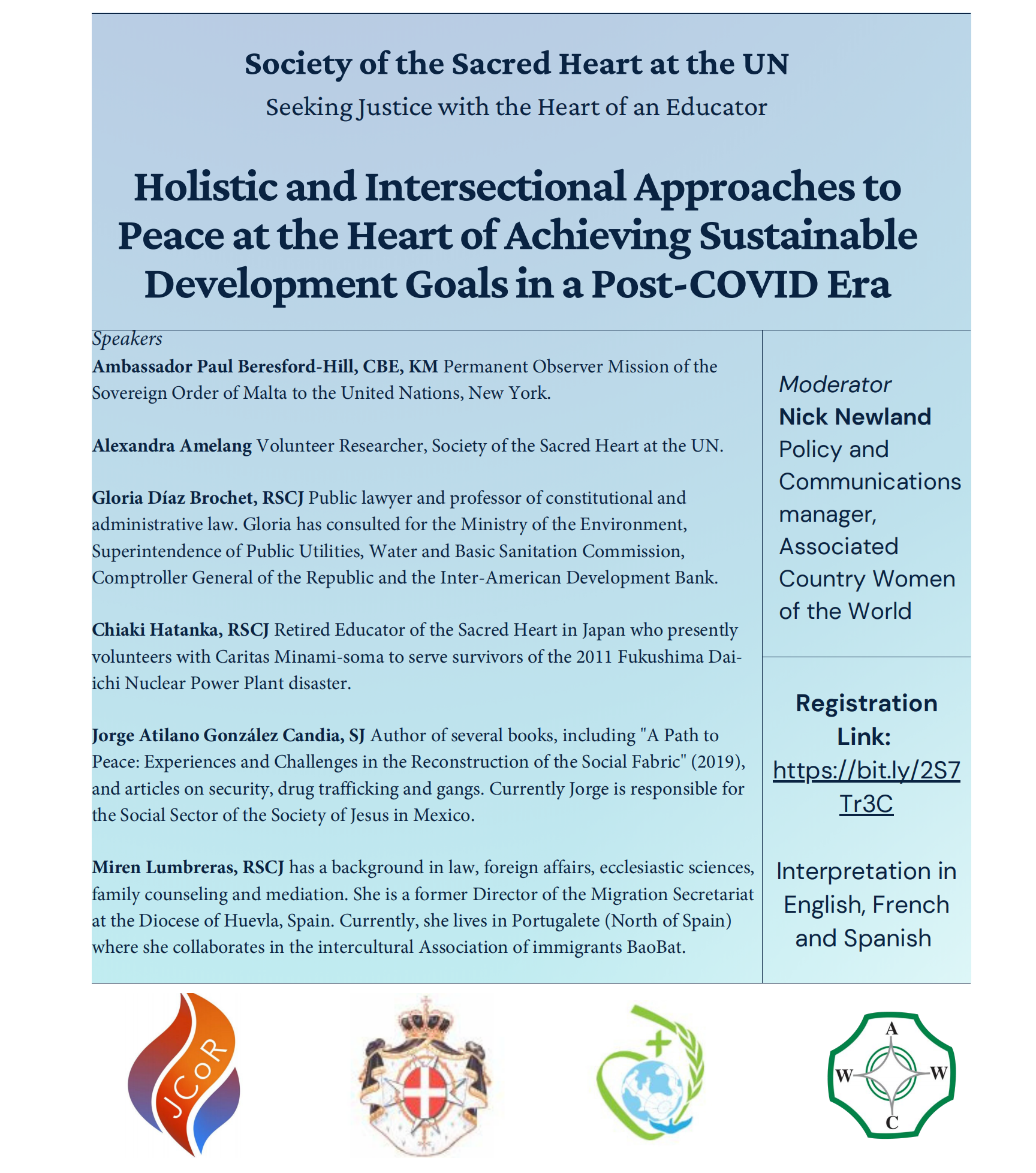 Read the concept notes here.