October 17 marks the International Day for the Eradication of Poverty.
Let us pray for governments, civil society, and businesses to listen to those who suffer from poverty, for the realization of this year's theme, Building forward together Ending Persistent Poverty, Respecting all People and our Planet.
Why does No Poverty matter? Click here to read why.
Below is a prayer for the International Day for the Eradication of Poverty: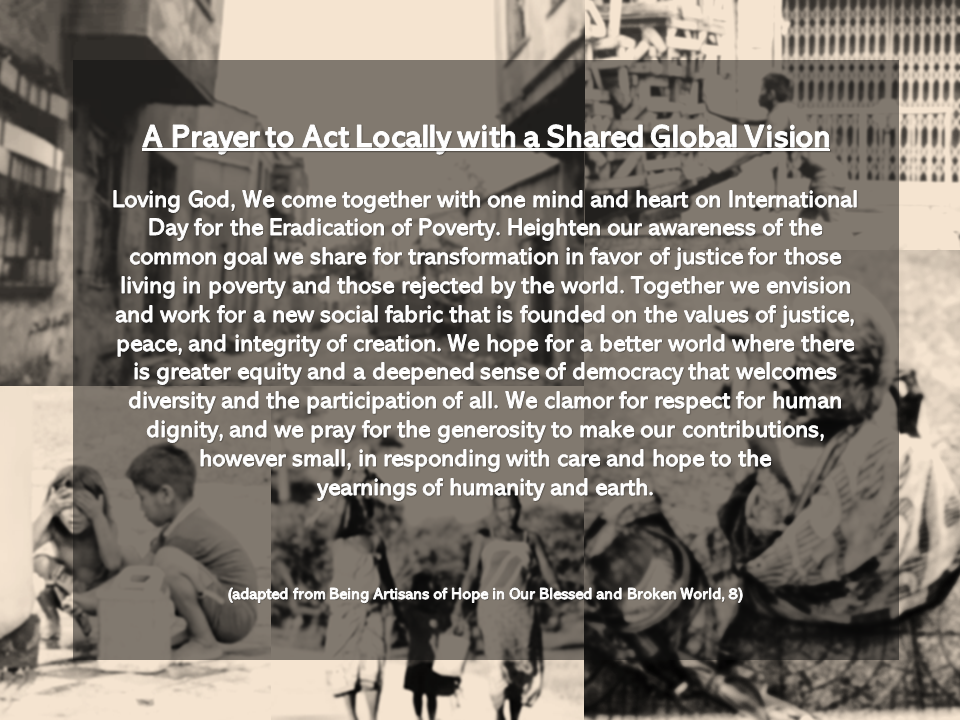 Photos: Unsplash.com