Last October 20 2023, the Family of the Sacred Heart created a "wave of hope around the world" by doing actions which highlight the JPIC Imperatives: Wash one another's feet, Transform and be transformed, Care for our common home, Welcome people on the move.
We would like to thank the artisans of hope who participated in the JPIC Global Service Day!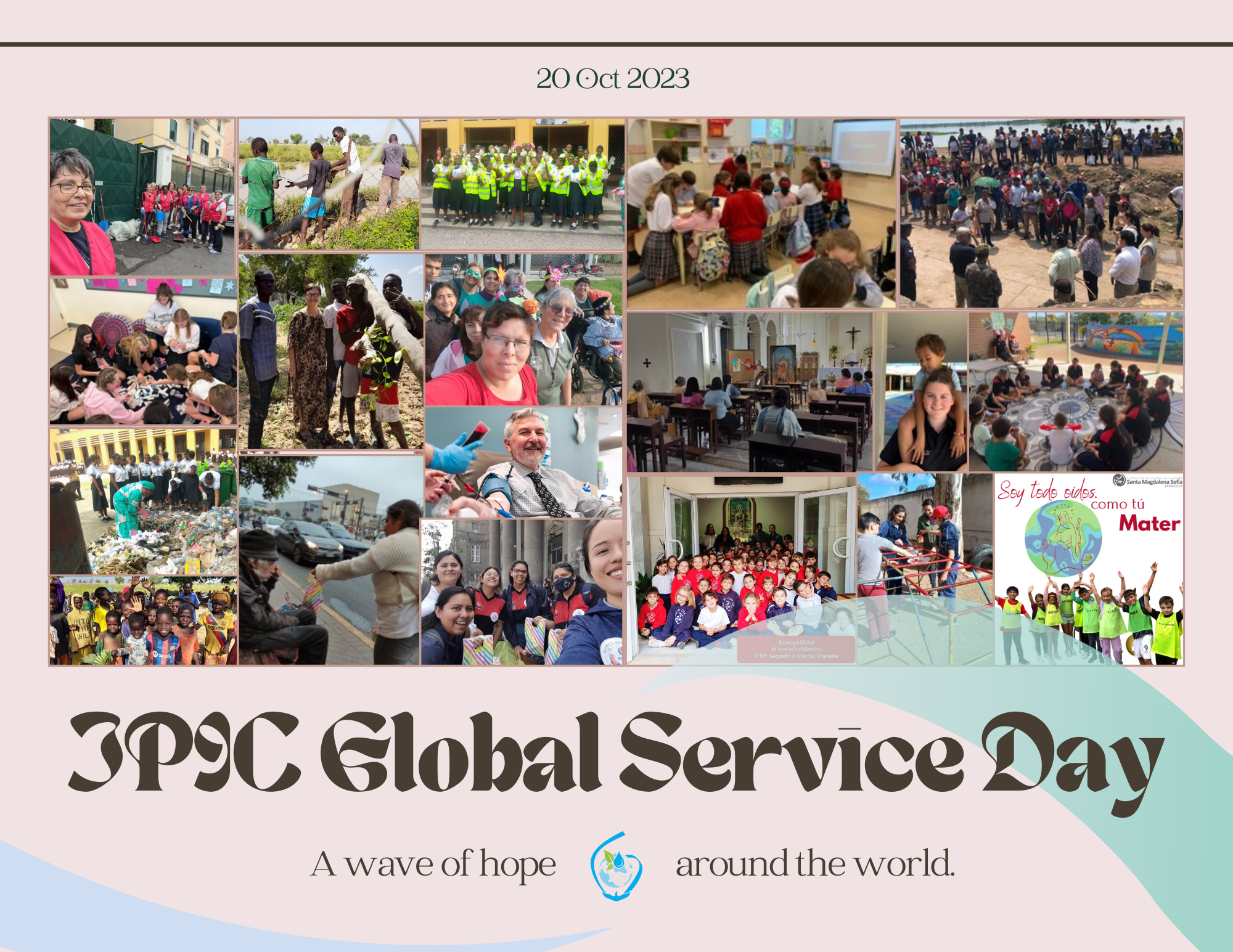 Click here to watch the JPIC Global Service Day 2023 video.