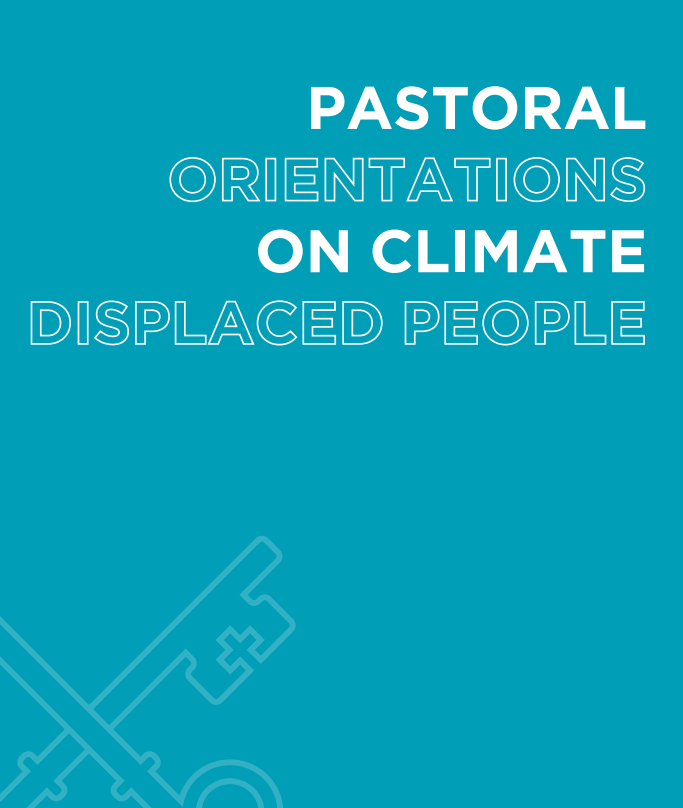 "The climate crisis has a very human face. It is already a reality for multitudes of
vulnerable people worldwide. The Catholic Church shows a warm pastoral care for
those who have been displaced from their homes by its effects."
                                                                                                                                                                                               Migrants and Refugees Section
The Pastoral Orientations on Climate Displaced People calls on us to broaden the way we look at this drama of our time. It urges us to see the tragedy of prolonged uprootedness that causes our brothers and sisters to cry out, year after year, "We can't go back, and we can't begin anew." It invites us to become aware of the indifference of societies and governments to this tragedy. It asks us to see, and to care. It invites the Church and others to act together, and spells out how we might do so.
HOW TO USE THIS DOCUMENT
The Migrants and Refugees (M&R) Section hopes that local churches and Catholic organizations will find the POCDP useful in addressing the issue of Climate Displaced People (CDP) and the concrete needs of our affected brothers and sisters. When evaluating programmes or planning new ones, when raising awareness or doing advocacy, please feel very free to focus on the responses detailed in the POCDP which seem especially relevant in your area, and add others based on the social teaching of the Church. More specifically, the Section suggests the following:
To use the POCDP in information and awareness campaigns and to guide local efforts to welcome, protect, promote and integrate CDP.
To share this booklet with Catholic NGOs and civil society groups in your country -- especially those concerned with CDP and other vulnerable people on the move -- inviting them to join in common action and advocacy.
To work with government officials responsible for CDP and to enter into dialogue with them on the basis of these POCDP.
Access the document here: 
Pastoral Orientations on Climate Displaced People