This year, the 27th COP on climate change (COP27) will be held in Egypt. The summit will bring governments, civil society, and other stakeholders together to discuss climate change and its impacts, agree on how to address it, and accelerate climate action.
The acronym COP stands for the Conference of the Parties, of which there are three: biodiversity, climate change, and desertification. These conferences were established in 1992 during the UN Earth Summit.
What are the goals of COP27?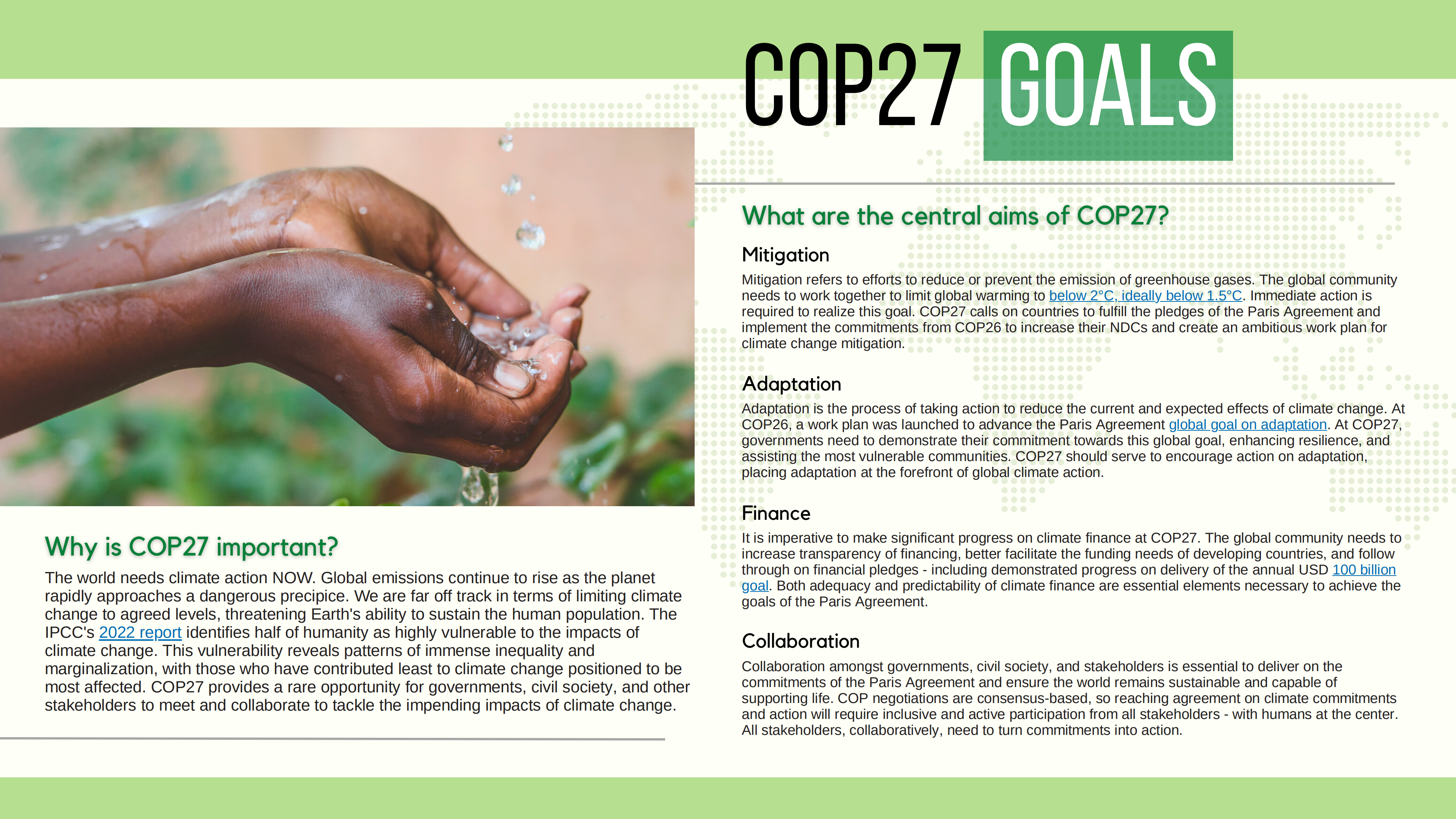 This is an excerpt from a guide produced by the Justice Coalition of Religious (JCoR), a coalition of 21 non-governmental organizations that are accredited to collectively represent over 200 congregations of Roman Catholic women and men Religious at the United Nations (UN).
Click here to view the JCoR Guide to COP27.